Your window to latest news, analysis and features from Pakistan, 
South Asia and the world.
Dawn.com is Pakistan's first English-language news portal which is part of the Dawn Media Group. It carries the tradition of Dawn Newspaper which was founded by Mohammad Ali Jinnah in 1941.

The website delivers latest news and information from across the globe and exclusive articles, reports, analysis, features, and blogs on a variety of categories.


Art Direction | Web Design | UI/UX
Agency: Dawn.com - 2010
Science and Technology News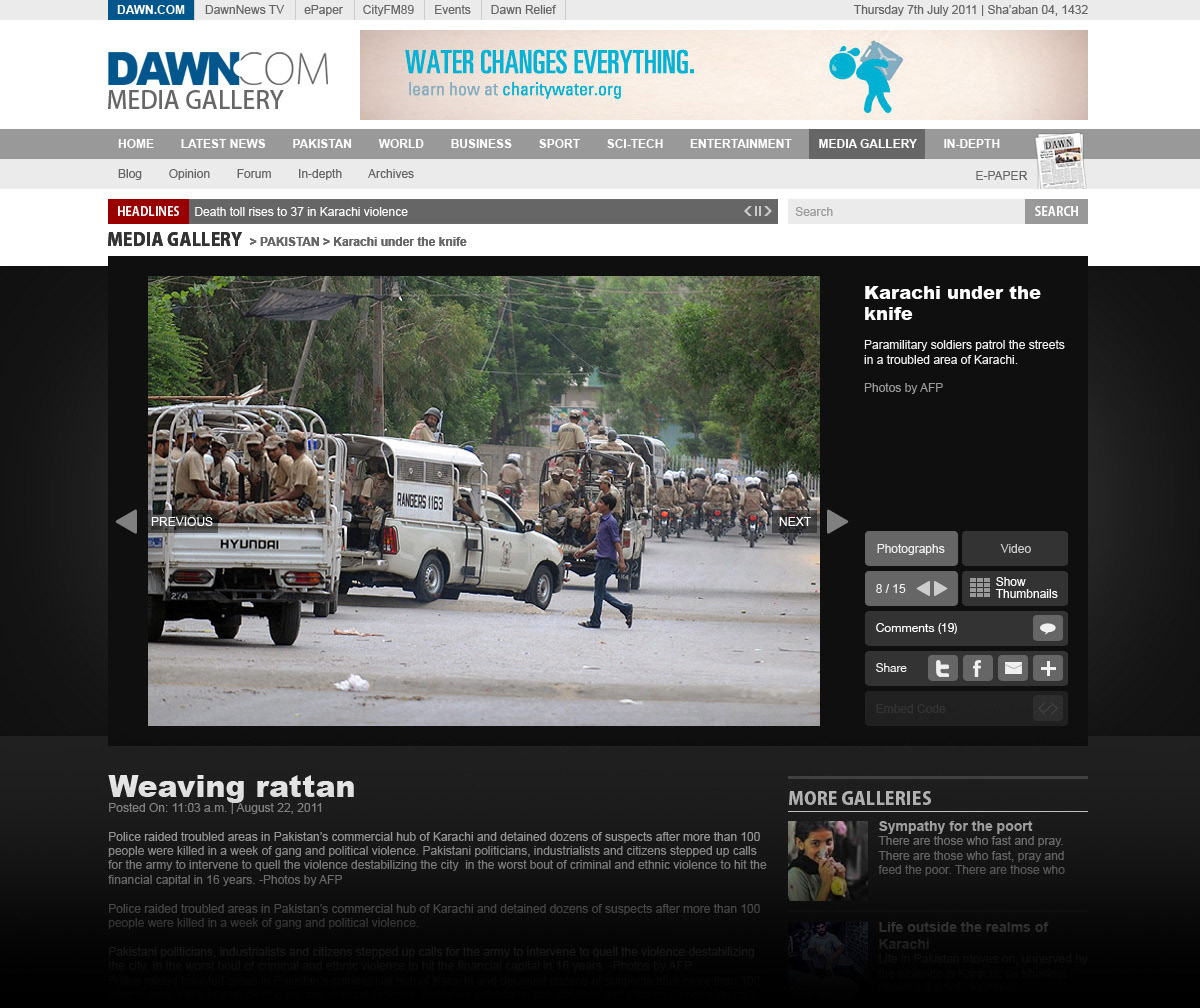 Books and Authors (In-paper Magazines)